Back to team overview
IULIA GROSMAN
I am a professional Swiss army knife that loves to solve problems with efficient playfulness.
Currently, I am the Digital Project Manager for AIM & Associés face-to-face, digital and online learning solutions. My work is to make the digital experience more human and more embodied.
As a facilitator, I work on all preverbal content, the movements within our body. As a speech scientist, I work on all verbal and musical content. My passion is to bring both together and answer learning & development needs.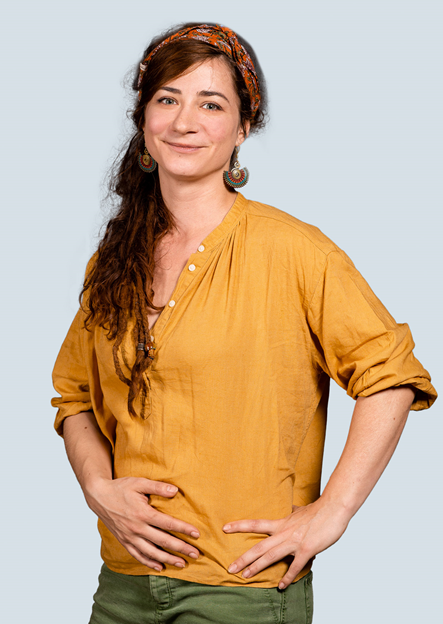 Digital Learning Manager
R&D Strategist
Trainer
Coach
Facilitator
Languages
French MT
English C2
Hebrew C1
Spanish B2
Dutch A2
Arabic A2
Additional qualifications
EUSA Accreditation (European School of Administration)
Website Management - Digital Learning Coordination - Ebook management
Certificate of Embodied Facilitator Course (EFC2020)
PhD in Speech Sciences (Linguistics, speech processing, ease and disfluencies, prosody)
MA in Linguistic Research (radio speech, humorist speech, prosody)
BA in Sciences of Language (semiotics, accents, prosody)
GraphicCommunication - Visual Semiotics
Partner Acrobatics, Iyengar yoga, Bike, Mindful Movement, Contact Improv, Boardgames
Stories
Read our recent #training stories from the field
Do you need more?
If speaking with one of us would help, don't hesitate.